Signup Now
Reserve this Offer Now for Later Use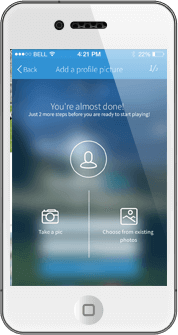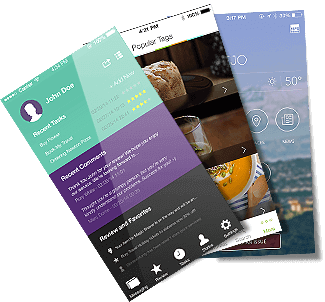 Expand your customer reach with
CUSTOM MOBILE APPS
Engage effectively with millions of people &
Boost your revenues with mobile apps
Start your Project Now
Award Winning Designers
Industry Specific Designers
24/7 Design Consultancy
100% Money Back Guarantee
Unlimited Revisions
Appreciated Across the Globe for Quality Design Services
More than
65000+
Satisfied Customers
Over 7 Years of Experiene in the Online Design Industry
Innovative Apps Development
Infinity Logo Design offers quality mobile application (including games) development service and programming solutions to the business world. We build Custom applications for iPhone, android, iPad, Facebook, Blackberry and Windows that are specially designed for businesses, keeping in view their industry requirements and needs of their target audience. We employ the services of skilled and experienced app & game developers who assist businesses to accomplish advantages available through smart-phones and tablets.
App Design Project
In collaboration with Industry Leader in Custom Applications, We give you nothing but the Best
Our Expertise
We Build Innovative Mobile Applications for all Platforms that Answer to your Business Needs
iOS Applications
Smartphones have out grown their purpose of connecting people. They now serve as tools for businesses to reach out to and engage their target audience. iOS, being the first choice of most app developers, has the largest number of app users. The App developers at Infinity Logo Design create apps keeping your requirements and industry standards in mind.

Get a Free Quote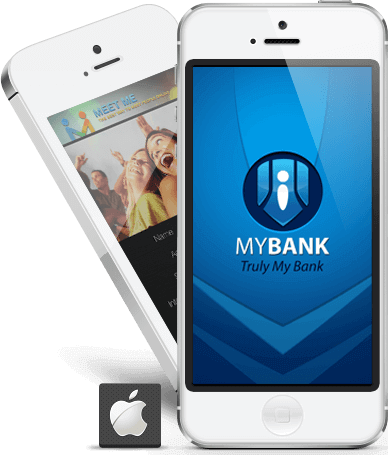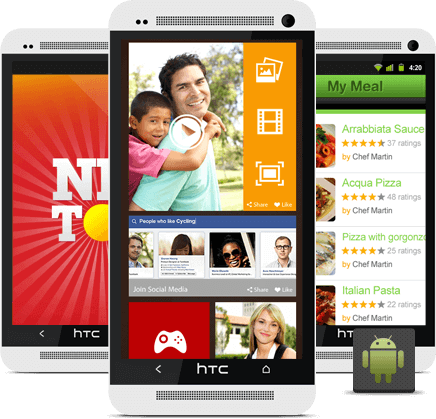 Android Applications
Around 50% of the smartphones around the globe are Android powered. Android has taken the app market by storm with its innovative and mind-blowing apps. The App developers at Infinity Logo Design understand how to build an engaging and feature-rich app that would make you stand out from the rest.

Get a Free Quote
Our Process
Our order process comprises of 4 easy & simple steps that save you a great deal of time.
1
STRATEGY
DESIGN
Our research team properly analyze your App requirements and industry trends on receiving your project specifications. Having done with the research, our development team collaborate with the design team to design a comprehensive App project strategy.
2
PROTOTYPE
AND DESIGN
Once app´s design layouts are finalized, an application prototype is established. This specifies how users will use your app and allows you to highlight flaws, if any. In this phase apps design, layout, functionality and connectivity are finalized.
3
DEVELOPMENT
& QA
In this step our apps development team makes sure that all business processes are rightfully integrated and all backend/ frontend functionalities and working properly. We make sure that everything on the application is properly connected and every function is properly integrated to meet your business requirements.
4
PROJECT
FINALIZATION
After QA testing, the project is sent for client review. Clients check their applications for connectivity and functionality. The client sends the project for revisions, if there are any changes. Our development team makes required changes for the client and completes the project.
What our Clients Say
Have a look at what our customers think about our astounding Design Services
I thank Infinity Logo, who helped me design such an amazing app that integrates my supply chain strictly. It was because of their versatility and their innovative ideas that came together in the form of an amazing app.

Diana Perez
I thank Infinity Logo's team who designed such an incredible app that manages the cost of the firm more effectively. The whole team has been very co-operative and their knowledge related to designing is the best in the industry.

John Williams
I am planning to launch my app and I believe that Infinity Logo Design is the best option for this project. They have the right knowledge, expertise and experts who can help me market my app.

Billie Lessard
Thanks to your efforts that helped us create an app for our customers within a month. It was because of their innovative ideas that today we have increased our brand loyalty by 24 percent and stand in a unique position in the market.

Frances Palmer
Awards & Recognitions
We take pride in our Award winning design team whose work is no less than a marvel
When it comes to ecommerce and shopping cart development, our certified developers will bring the best of their expertise to create a flawless ecommerce website for you.
The Webby Awards honors Infinity Logo Design for the best web design in the industry for the year 2011-2012. Our designers can efficiently establish your online business identity.
The Horizon Interactive Awards recognizes outstanding achievement by Infinity Logo Design in the category of web development and software integration for the year 2010-2011.
Honored with PHP certification, our professional web developers have the skills, knowledge, competencies and technical distinctions that are matched to real-world job functions.